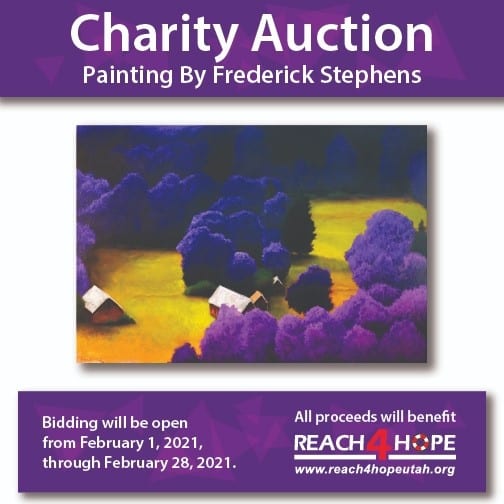 Up for auction is an original oil on wood painting by Frederick Stephens
Painting dimensions are approximately 34″x46″ with a custom frame. Shipping and handling included. Approximate retail value is between $8,000-$12,000.
Bidding will be open from February 1st, 2021 through February 28th, 2021. All proceeds help support suicide awareness and prevention in Southern Utah.
Click the link below to participate in the silent auction:
Interested parties may register in advance to bid – please post the following instructions:
Register via Browser
Click on the 'Register' button
Follow the instructions to complete registration.
Register via SMS Text
Text: reach4hope and your full name to +15415834642
Example: reach4hope John Smith
Follow the registration link you are sent.